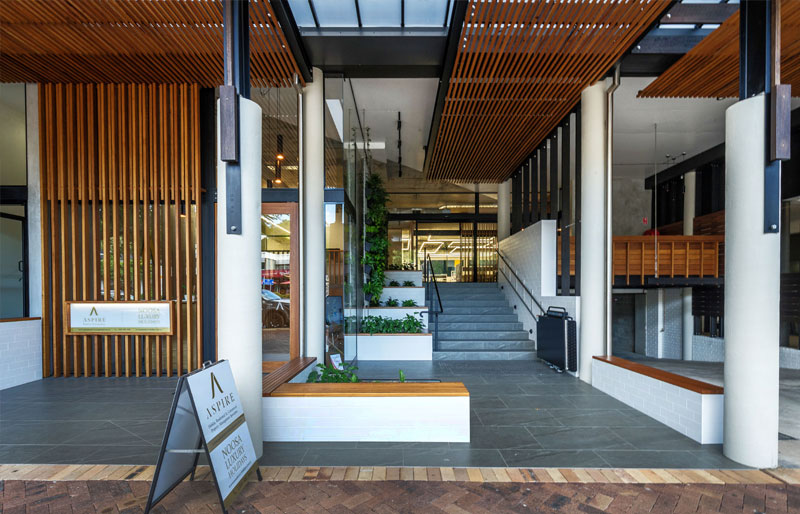 Looking for quality commercial property management in Noosa and Sunshine Beach to assist you with your business growth?
Aspire provides management services for owners of commercial and retail buildings in and around Noosa and Sunshine Beach. We are fully licensed and qualified in the letting of commercial and retail letting.
To enquire about our commercial letting services and our retail letting services, please contact us.
Why are we different?
Rigorous screening
We secure quality tenants screened against the most rigid selection criteria. We manage all tenant communication and issues.
Fool proof rent collection
Our rent collection systems and processes are sate of the art to ensure the continuity of your income.
Legislative compliance
Rest assured your property will be managed to comply with all of the legislative requirements to ensure your risks are managed.
Comprehensive Services
We offer complete management of your property rental and any issues arising so that you can have confidence and time to enjoy the things you want to do in life.
Marketing expertise
We strategically market your property across a range of outlets including the leading websites from around Australia.
Protect and maximize your income
We have expertise in property rental appraisals to give you optimum returns to protect and maximise your income.
Long term commitment
We have a long-term commitment to supporting your property aspirations. Our goal is to provide you with ongoing advice and guidance to maximise rental returns on your property.
Managing and protecting your investment
Aspire manages more than 150 permanent rentals ranging in value
from $400,000 up to $2.2million.
Maximising your investment