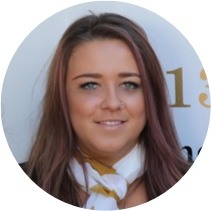 Allirra Maddox
Property Consultant
Allirra started with the company in 2014 as a part-time role to support her university studies.
As time went on, she grew more interested in the business and the goals for growth and diversification around Noosa.
Gradually, part-time moved to full-time and working at Aspire became a new career focus for Allirra.
Allirra supports the team in myriad ways working across both the permanent and holiday letting departments.
"I am always trying to challenge myself in any aspect of work and this is why I am involved in so many areas of the business," says Allirra.

"We work as a team at Aspire and we all understand each other and respect each aspect of the business.

"It's a great culture here and I am so happy to call Aspire my place of work,"
says Allirra
Aspire Team