09 May

5 key aspects to consider for effective property management

In terms of wealth creation and security, real estate represents an important asset class within a diversified portfolio as it provides investors with a relatively stable revenue stream in the form of rental income. Owning a valuable real estate asset, whether it be a residential or commercial property, presents the property owner with a number of responsibilities and requires a great many decisions to be made in order to sustain continuous growth and returns.

Engaging the services of an expert and professional property managers can add significant value to your property investment assets. Many seasoned property investors will agree that working with an experienced management company that boasts a combination of location-specific expertise and a client-focused approach to property management is the most beneficial way to support your efforts in creating wealth through your property portfolio.

If you are an owner of residential or commercial investment assets in and around Noosa and seriously considering how to leverage the specialised skills and experience of expert property management services to ensure the sustained return on your valuable property investment, you'd be hard pressed to find a more capable company than Aspire Property Management.

As Noosa's leading property management specialists for residential, commercial and luxury holiday rentals, Aspire have built a reputation based on a keen understanding of what owners deserve in terms of superior property management services. Aspire provides a personalised property management service that puts you and your property first.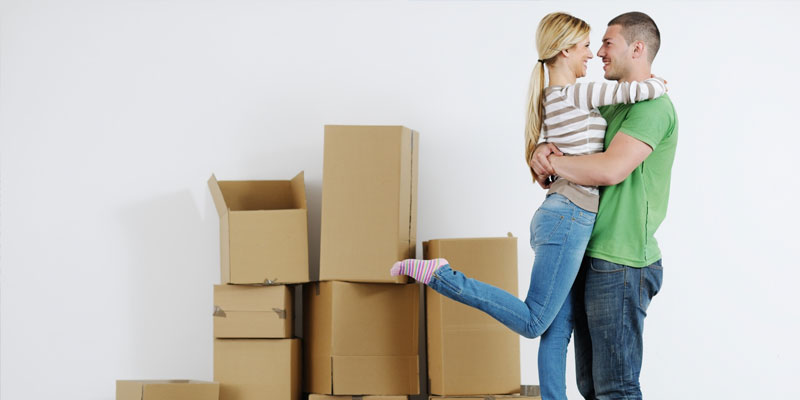 As an owner of investment property, can you honestly afford to self-manage the various responsibilities associated with owning a valuable real estate asset?
Are you comfortable with the risk involved as well as the potential for the diminished rewards of owning a real estate asset as a result of self-management?
Below are five important aspects that every owner of an investment property should carefully consider with respect to the effective management of their real estate asset:
1. Strategic Marketing of Your Property
A well-thought-out marketing strategy is critical when sourcing suitable tenants for your property. Take into account the type of property you want to market and formulate a deliberate strategy that caters specifically to this segment of the rental market. For instance, your approach to marketing a luxury holiday rental will differ significantly from that of a commercial property.
A few aspects to consider:
• Who are your ideal tenants/ guests?
• Which digital platforms are best suited to reach your target audience?
• What are the costs associated with advertising on various digital channels?
• Do you have professional photographs of your property?
• Are you marketing the property at the appropriate price point?
• Do you have the time available to commit to a comprehensive marketing strategy?
2. Securing Quality Tenants
Finding the right tenant for your property is essential and you need to be prepared to undertake a rigorous screening process to help facilitate the decision-making process and minimise the chances of risk to your investment.
Consider the following:
• What are the selection criteria for prospective tenants?
• Do you have a process in place to collect the required tenant documents?
• How will you vet prospective tenants?
• Do you have a comprehensive Tenancy Agreement and Bond Logement form available that adequately protects your property investment?
• Appointment management for property viewing.
3. On-going Maintenance and Repairs
As an investment property owner, do you realistically have the necessary time and practical skill set to effectively manage and maintain your investment asset to ensure that it does not deteriorate and depreciate in value?
Ask yourself:
• Who will be looking after your property on a day-to-day basis?
• Do you have a maintenance plan in place?
• Do you have a resource pool of experienced and reliable suppliers such as electricians, landscapers and plumbers?
• How will you respond to emergency maintenance request and repairs to ensure the safety of your tenants and investment?
4. Issue Resolution and Legislative Compliance
Carefully consider how you intend to manage and resolve potential issues that may arise with your tenants and property to mitigate your risks. There is also a range of legislative and compliance issues that must be met which can make the process of self-managing your property investment a risky business.
Take the following into account:
• Do you have a policy in place in the event of a contract breach?
• Do you have sufficient knowledge and available resources to ensure your compliance with all property management legislative requirements?
• Are you confident in your ability to adequately represent yourself in court in the event of an unresolved matter being brought to Queensland Civil Administrative Tribunal (QCAT)?
5. Money Matters
Owning an investment property can be an excellent vehicle to generate wealth. It is therefore vital that it is managed profitably to safeguard the continuity of your income. Careful financial management is essential to ensure a positive return on your investment.
Important aspects to consider:
• Do you have a rental collection system in place?
• How will you address and manage rental arrears?
• What about landlord protection insurance?
• How will you manage the bills associated with your investment such as rates, maintenance costs, pest control and insurance?
• Do you have a system in place for tenancy renewals and bond refunds?