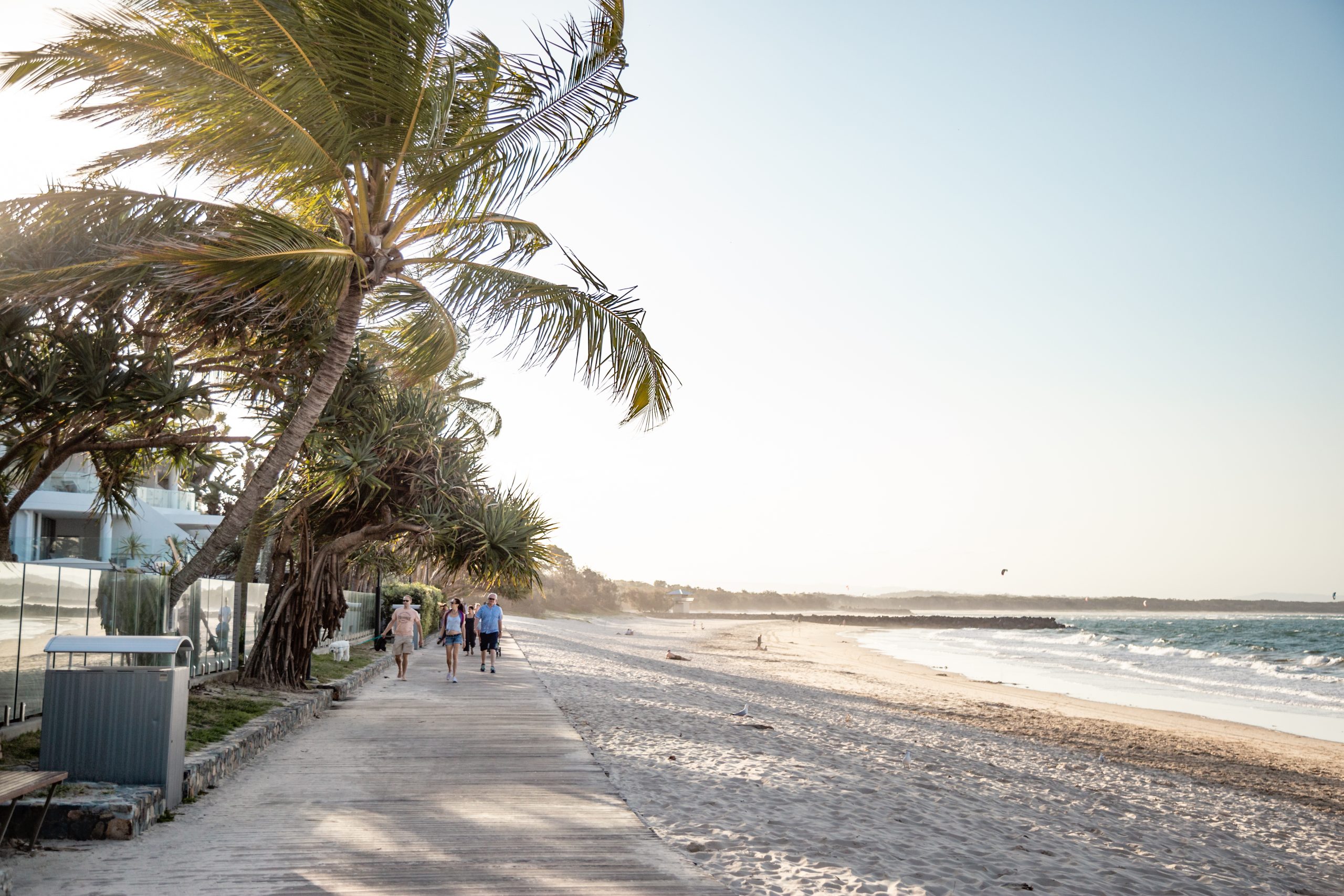 13 Jul

An Ideal Noosa Itinerary
Paradise on my doorstep
Global travel restrictions are keeping all of us closer to home. Fortunately for this local travel writer, the Sunshine Coast has a world of beauty to explore.
The first crack of daylight worms its way through the canvas and I stretch out, listening to the kookaburras cackling in a new day in the paperbark trees above. I roll open the flap of our Wilderness Tent and pad barefoot across grass and leaf litter, tossed by the trees like confetti, to the water's edge. Barely knee deep, it spreads towards the distant dunes of Teewah like an enormous puddle, the surface reflecting the dawn sky back onto itself.
We're only 35 minutes from bustling Hastings Street but here at Habitat Noosa,  a 26ha ecocamp on the banks of Lake Cootharaba, the cafe lifestyle feels a million miles away.
It's not just the lack of crowds that makes it so peaceful, it's the realisation that I don't have to be "on". As a travel writer I'm attuned to furiously scribbling notes and taking photos wherever I go, but for once I'm not on the other side of the world for work.
Global travel restrictions are giving me the chance to explore my hometown – the places that somehow slip into the "one day" folder. Well, one day is now and after so many weeks stuck indoors working hard to flatten that infamous curve, I can't wait to get amongst it.
DAY 1
After bacon and eggs cooked on our camper stove on our front deck (what can I say, we like to balance the glamp life with the simple life), and proper coffee by local roasters, First Batch, served at the campground's kiosk, we hire a few canoes for the day.
The kids love splashing in the shallow lake, where passing stingrays can occasionally be spotted, rubbing their bellies over the rippled sand. But it's time to face into the wind and paddle north, towards the Noosa Everglades. An hour of rhythmic strokes and we stall on a sandbank for a swim then continue in a channel sliced through purple water lilies to the deserted Kinaba Information Centre for smoko.
I'm thankful we stocked up on bliss balls, cheese and chia pots at Providore at Hastings in Noosa yesterday. Meanwhile, our friend's three-year-old son is obsessed with dinosaurs, so an encounter with dancing water dragons on the riverbank beats gourmet cheese for him.
The slog section of the journey over, it's time for the Everglades' trump card – the narrow 'River of Mirrors'. This pristine pocket of the protected Noosa Biosphere is still barely known among Sunshine Coast locals and we barely encounter another soul. It's oh, so quiet and melaleucas yawn over tea-coloured waters, creating a gallery-worthy optical illusion – the heavens above dissolved by our paddles as we silently skim through the storybook scene.
There's a burn in my bicep later that afternoon just lifting my beer to my lips at Land & Sea Brewery nearby Noosaville. A craft brewery and tap room share space with the gleaming copper stills of Fortune Distillery. With live music and a lawn area with giant Jenga, it makes a great family-friendly spot for late lunch and a tasting paddle.
A few streets away, newcomer Boiling Pot Brewing Co beckons to those who want to kick on. Sunshine Coast Craft Beer Tours are a good option if no-one's willing to be designated driver.
DAY 2
It's years since I've been in the saddle, so a private beach and bush ride on Noosa North Shore with Equathon (equathon.com) is pure, (un)bridled joy. We ride through native bushland and onto the seemingly endless strip of sand that hugs Cooloola National Park – a stiff breeze providing straight-out-of-a-movie exhilaration as we canter north.
If I wasn't so happy feeling the splash of the ocean around my shins as we trot through the shallows, I'd join Noosa Wave (noosawave.com.au) for the chance to swim with humpback whales. The zippy Deep-V hull vessel takes guests as young as five on dolphin spotting adventures and to offshore snorkelling spots.
Stomachs rumbling, we take a drive later to check out the newly-built Sunshine Beach Surf Club and land a table on the balcony's edge. The menu competes with the architecture for the wow factor; fresh Moreton Bay bugs grilled over charcoal and twice-cooked char siu duck leave the camp fare for dead.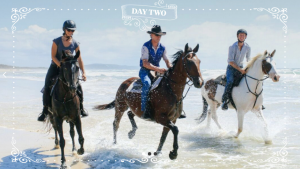 DAY 3
Feeling energetic, a few of our crew decide to tackle a section of the Cooloola Great Walk – a Class 4, 102km trail that links Noosa North Shore with Rainbow Beach. Upgrades are underway to create a multi-day experience with tiny home-style accommodation. Set to be unveiled in 2021, off-grid operators CABN are working with the area's traditional owners, the Kabi Kabi people, using locally sourced materials that complement the diverse ecosystems.
Everything tastes better on the water, so our last stop is a BBQ pontoon boat  on the Noosa River. Cruising slowly towards the river mouth, we unwrap a bundle of prawns, crack open a bottle of bubbles, and I couldn't be more thankful to have this on my doorstep, and time on my side.
Maybe that passport can stay in the drawer for a little longer still.
If you're looking for a great selection of Noosa accommodation, check out our exclusive range of Noosa luxury holiday homes, and Sunshine Beach accommodation. Book with us and receive 10% off your entire stay.