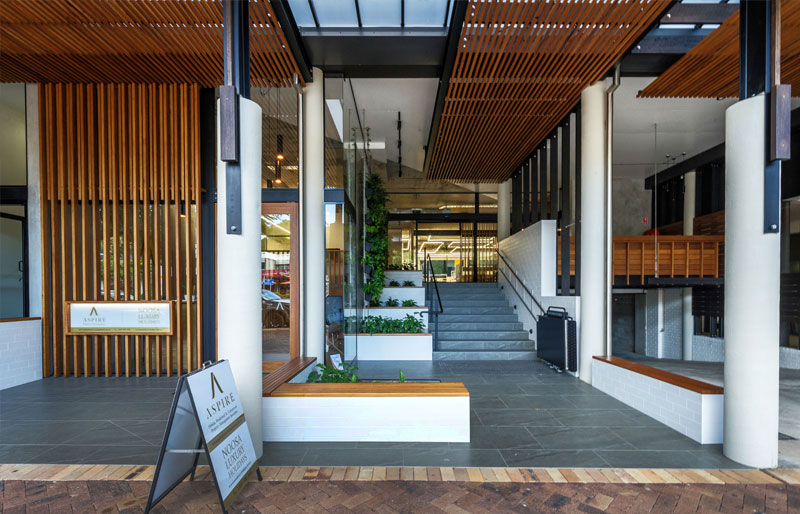 11 Jan

Aspire has moved office

Aspire Property Management has moved office  

Well the builders are still working on the finishing touches and we are still setting up the office, but it's finally happened – Aspire has moved office and our doors are open for business.

We can't wait to welcome owners and guests to our new office space at 10 Sunshine Beach Road, Noosa Junction – the old Westpac building. The building has been completely renovated to function as an ideal reception and office space.

While our office at Noosa Junction served us well, our new location will be a much better and more central position for our owners and guests.

For our owners, guests and suppliers, there'll be no more driving around Noosa Junction to find a park! We have 9 under-cover carparks that can be used exclusively for our business.

Our high-profile location on Sunshine Beach Road will be easier to find and will give us better opportunities to promote our properties to guests and to tenants.

Our new office building is being beautifully renovated and will be a statement of architectural excellence in Noosa Junction. The aim is for the building to be carbon neutral in the near future.

We are very confident that our office move will be a positive step forward as we continue to service the needs of our clients.