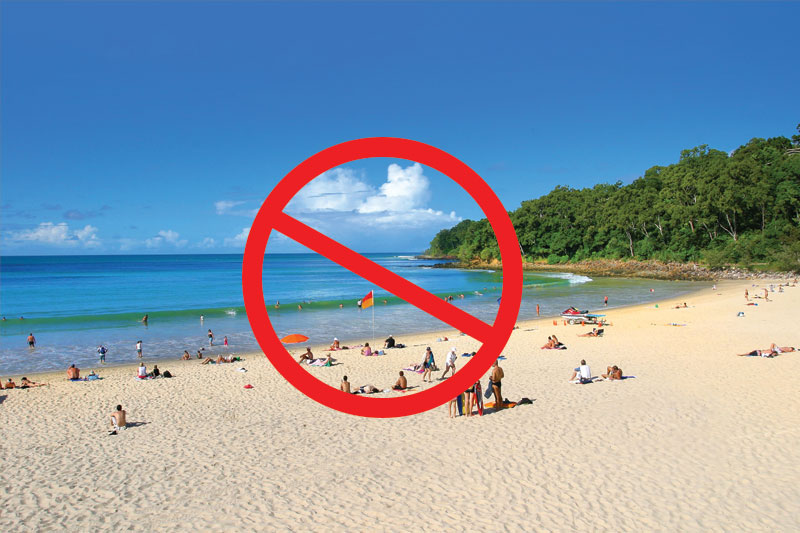 01 Apr

Beach is a no-go zone

On the 29th March 2020, the Government made additions to home confinement requirements. It declared that people are not to leave their principle place of residence unless they are needing to accomplish a permitted task that is perceived as 'essential'.

This means that residents and visitors are no longer able to go the beach for leisure. The only time you are permitted on the beach is if you are exercising on your own or with one other person (keeping a 1.5 meter distance between yourselves).

Many people believed that going to the beach and keeping distance whilst sunbathing was still permitted, but the current Government directive states otherwise. Further to this, Queensland police are now able to issue on the spot fines of up to $1334.50 for individuals that refuse to abide by directives.

It is more an important than ever that the community adheres to Government advice and remains at home as much as possible.

The government directive is very clear and states that,

A person who resides in Queensland must not leave their principal place of residence except for, and only to the extent reasonably necessary to accomplish, the following permitted purposes:
to obtain food or other essential goods or services;
to obtain medical treatmentor other health care services;
to engage in physical exercise, either alone or in the company of no more than one other person; or in the company of a family group who ordinarily live in the same Household;
to perform work on behalf of an employer that is engaged in an essential business, activity or undertaking, and the work to be performed is of a nature that cannot reasonably be performed from the person's principal place of residence;
to visit a terminally ill relative or to attend a funeral, subject to any applicable restrictions under other relevant Public Health Directions;
to provide assistance, care or support to an immediate member of the person's family;
to attend any Court of Australia or to comply with or give effect to orders of the Court; or
to attend a childcare facility, school, university, or other educational institution, to the extent care or instruction cannot reasonably be obtained in the person's principal place of residence.
This is the link to the full directive:
https://www.health.qld.gov.au/system-governance/legislation/cho-public-health-directions-under-expanded-public-health-act-powers/home-confinement-direction
We encourage everyone in the community to follow social distancing guidelines, stay at home and limit outings to essential tasks.