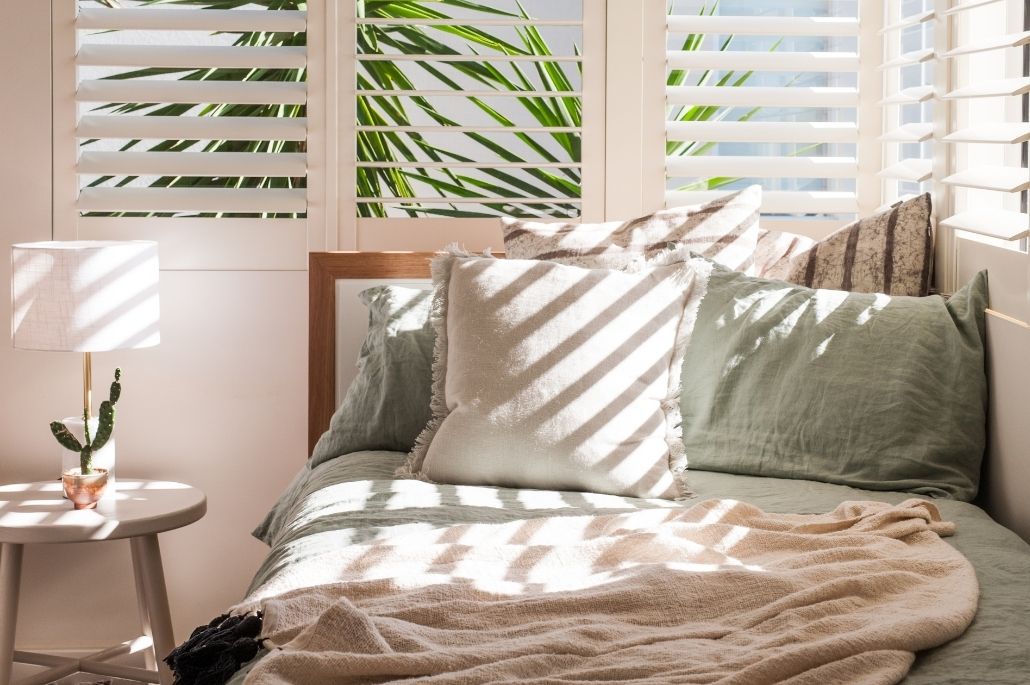 31 Mar

How to furnish your Noosa Holiday Rentals

Your Noosa holiday rental's theme, décor, functionality, and design are undoubtedly some of the main factors to influence any holidaymaker's decision to book your property. Why? Because good interior design allows you to charge people more per night, allows guests to resonate with the lifestyle you're selling and well, we all like an aesthetic house! We have listed our professional tips to best furnish your Noosa rentals for holiday letting to make it easier for you.
Establish an overall décor theme
Your holiday home theme, décor and design are undoubtedly one of the main factors to influence any holidaymaker's decision to book your property.
Your holiday letting should have personality and character, that is why guests are booking your Noosa rental over a hotel. They want to seamlessly fit into your lifestyle and homely abode.
Drawing on inspiration from our coastal lifestyle, many holiday lettings are inspired by a classic coastal scheme, colourful contemporary style for families or modern Hamptons interior.
Remember not everyone will absolutely love your design but that's ok because you are not trying to attract everyone. Design with your specific niche or potential market in mind.
Clean and simple is best
Whilst this does sound rather straightforward, clean, and simple houses always make for the perfect holiday home. If you have a piece of furniture that is rather impossible to clean, just forget it. Keep in mind furniture that can be easily shifted, cleaned and of decent quality as it will benefit your home in more ways than one.
At Aspire Property Management we host our own housekeeping staff so that your property can be professionally cleaned by our industry experienced housekeepers who take great pride in what they do.
Take advantage of outdoor dining and entertainment
The Noosa region is known for its warm weather so of course guests are wanting to spend most of their time outside. More specific in the outdoor entertainment and dining area. When you imagine your ideal Queensland holiday, I'm sure it consists of an abundance of outdoor living, from cooking the family a BBQ dinner to reading a book on the outdoor lounge. That is why it is essential to decorate your alfresco area with your target market in mind.
This means your Noosa rental should ensure ample seating, a comfortable sitting area and outdoor dining options are provided. Invest in some easy-to-clean materials for your outdoor furniture that actually look inviting. Note that a quality BBQ can be the difference of guests booking or not, so it is something to consider investing in.
Stock your house appropriately
There is nothing worse than getting to your holiday home and it isn't even stocked with enough forks let alone attempting to find a set of tongs. It will inevitably be a bigger job than you expect it to be but stocking your holiday letting appropriately can be difference from your guests having a comfortable holiday or not.
Our rule of thumb is simply just furnishing it in the same comfort as you would appreciate as an incoming guest. Remember the essentials like a toaster, kettle and other white goods, without forgetting the everyday utensils such as a spatula, grater, scissors or a corkscrew. To make your guests experience a more memorable one, consider coffee machines and quality wine glasses.
Create an iconic destination
In our digital age, it is no secret that guests consider whether your holiday home is Instagram worthy or not. That is why it is increasingly popular to create social media moments within your holiday letting. In other terms this means creating an aesthetically unique space which heralds a picture-perfect moment.
Whether that is the decorative corner chair paired with an eye-catching art piece or the vintage seat among a bed of flowers in the backyard. We suggest opting for something that differentiates your house from the next. Just Invision local art murals, a local map decal on the wall or an admirable corner of colorful books when considering an Instagram-worthy space.
Little touches
When decorating your Noosa rental for letting, consider little touches that can make guests feel like you're taking care of them. Like they say, it's the little things that can go a long way. Whether that be providing a few classic board games to entertain the kids, keeping a cute beach umbrella in the garage for guests use or decorating the spaces with an array of dried and forever lasting flowers to invite guests into the space. Support local when you can, like these providers; Clo Studios, Eclectic Style, Bedouin Traders, and Alabaster Traders 
Property Management Noosa
Are you looking to let your Noosa holiday rentals? Here at Aspire Property Management we believe in creating a space that will allow your guests to have a memorable and comfortable holiday.  We offer our clients rental property management services in Noosa, the kind of value-added service we expect for ourselves.
Contact us to talk about holiday letting your Noosa rentals.