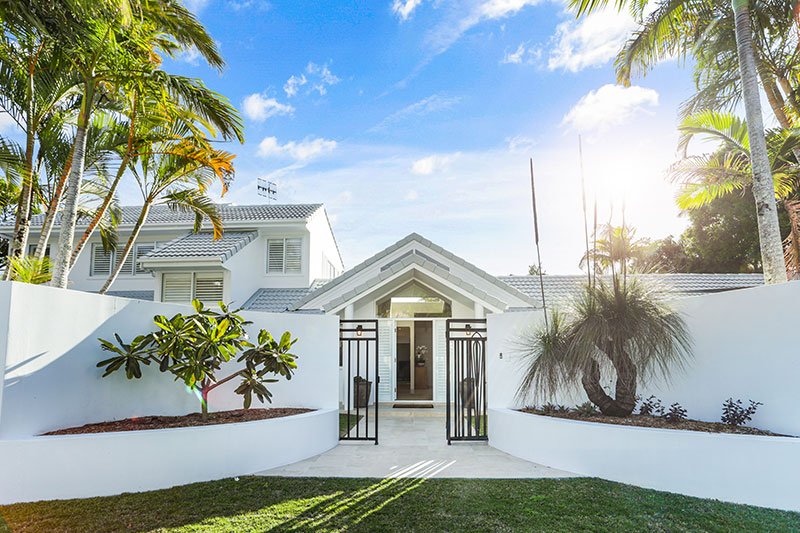 21 Jan

Get the best local advice for your Noosa investment property

Are you wondering how to keep your investment property profitable?

Get ahead by enhancing the overall return on your property investment in preparation for this financial year's tax return.
Planning now for property investment benefits
Property improvements planned now, and able to be completed before 30 June 2021, will be tax-deductible according to your taxation depreciation schedule.
Property improvements are a great way to maintain and enhance property values, attract and maintain quality tenants, and protect a property asset's longevity.
We are local Noosa property investors ourselves, therefore we have expertise in property management. This is why our services go beyond day-to-day property management, as we help you make the most of your investment property to help you achieve your personal aspirations.
Ensuring you get higher returns is our priority, so we have listed some tips to keep the value of your property strong.
Get the best advice from your accountant
Plan early and talk to your accountant to make sure you are getting the best advice to benefit from as many deductions as possible and capitalising on every opportunity.
Don't miss out on tax benefits for newly purchased properties
If you have purchased an existing investment property in the current financial year, or plan to do so in future, there may also be taxation benefits available. This is because the Australian Taxation Office (ATO) recognises that the property you bought / buy may come with existing depreciable benefits. Talk to a quantity surveyor to make sure that you are claiming every benefit available to you.
Book trade services early
Many trade businesses are currently very busy because of federal government Covid-19 stimuluses. The housing market is hot, as is the demand for all trades for new construction and renovation. Planning early may help avoid disappointment if you are aiming to get some improvements completed by 30 June.
Home improvement will increase your property value
Whether it's a simple refresh with a lick of paint, or removing a wall to open up the space, the following home improvements will increase the value of your investment property. Depending on the season and whether you have tenants, we would recommend doing the following updates or fixes:
The ideal time to improve and maintain your Queensland property
It's up to you when you make any updates or repairs to your property. However, an ideal time to make any improvements can be weather dependent, especially in Queensland! Here are some suggestions of the ideal season to make some home improvements, which will help keep your property safe and looking fresh!
Autumn – It's the ideal time to clean gutters of any debris that has collected over the summer storms. Now the weather is dryer it's a good time to oil external woodwork and repair fencing.
Winter – You should test your smoke alarm every 12 months and make sure that it's compliant. Fence repairs and general outdoor works are ideal in winter as the weather is dry, sunny and cooler. Repair damaged fly screens when there are less insects around.
Spring – It's a good time to prune gardens and trees, before their growth spurt begins and clean the gutters before heavy rainfall. Servicing a/c units will get them working well before the summer heat. This is also the time to make any preparations for the storm and fire season, like fixing any roof leaks.
Summer –Keeping your garden clear of leaves, and plants cut back will minimise fire risk. Cleaning your solar panels will make sure they stay working effectively.
Suggested maintenance when you have a tenant
Keeping your tenants safe and happy will help you maintain a good relationship and keep your property in tip-top shape.
Smoke alarm compliance
You must have functioning smoke alarms and these have to be checked regularly.
From January 2022, investment properties will need to comply with new Smoke Alarm Legislation in Queensland.
Regular air conditioning servicing
Your AC unit needs regular servicing to ensure it runs at peak efficiency, therefore you should aim to have your cooling system serviced at least once every year.
Maintain your garden
Trimming back high trees and hedges that can fall over in strong wind is essential for tenant safety and to avoid risking damaging your property.
We all love attractive, inviting and peaceful outdoor spaces! Therefore, a well-maintained garden, or patio area will help keep the value of your property.
Protect exterior wooden structures
Exterior timber is exposed to UV radiation, moisture and fungal growth that can have a degrading effect on the appearance and performance of timber. So coating timber with oil or stain will provide protection and help extend the life of timber and enhance the aesthetic.
Repair or replace fences
A new fence can improve security and make your home more attractive. As a physical barrier to your property, a fence is prone to weather damage, dents and scratches over time. So if it's badly damaged it should be replaced, otherwise it should be stained every 2-3 years to preserve the look and function.
Fly screen installation or replacement
Fly screens are preferable in Queensland due to the humidity and keeping out insects. This will make your property far more attractive and comfortable for tenants. Damage from UV light exposure will happen in around 10 years, where they will bleach, become brittle and tear. When this happens they should be replaced.
Suggested fixes and improvements after your tenant vacates
Fixing your roof and gutters
With the heavy rainfall, storms and heat that comes with living in the sub-tropics, it's essential that your roof and gutters are sound. Checking for leaks and replacing tiles, or cracked gutters will make sure no long-term damage is caused.
Updating or replacing your kitchen and bathrooms
The kitchen and bathrooms are the rooms that can show wear and tear sooner than other rooms, due to their more intensive use. Particular areas that can age quickly are benchtops, tiles and any fixtures.
So, whether you refresh a small area, or replace the entire room, this will go a long way in improving the attractiveness and value of any property.
Repainting your property inside and out
Rendering or painting the outside of your property will make it instantly more appealing and inviting to tenants and the locals. This will drastically revitalise dated brickwork or weathered walls.
No one likes grubby walls, or tired wallpaper, so brightening up the inside of your property with fresh, warm and neutral tones will do wonders for increasing value.
Replacing floors and carpets
After a few years of consistent use, polished floorboards can start to look worn and carpets can become threadbare in places. A sand, polish and carpet replacement can often work wonders in renewing any property.
Adding or redesigning decks and walls
Have you thought about what you can creatively do with the spaces in your property?
A deck overlooking a peaceful aspect or garden can drastically increase the value of any property to a new level!
As our lifestyles and tastes have firmly moved towards open plan living, removing a wall to create more interior space and light can be a cost-effective trick to add value.
Get expert property investment advice tailored to you
We provide all owners of Noosa rentals with tailored recommendations for improvements from our regular property inspections.
If you need an expert property manager that understands the Noosa property market, then contact us and we will be happy to help.
To find out how you could get higher returns on your Noosa investment property –