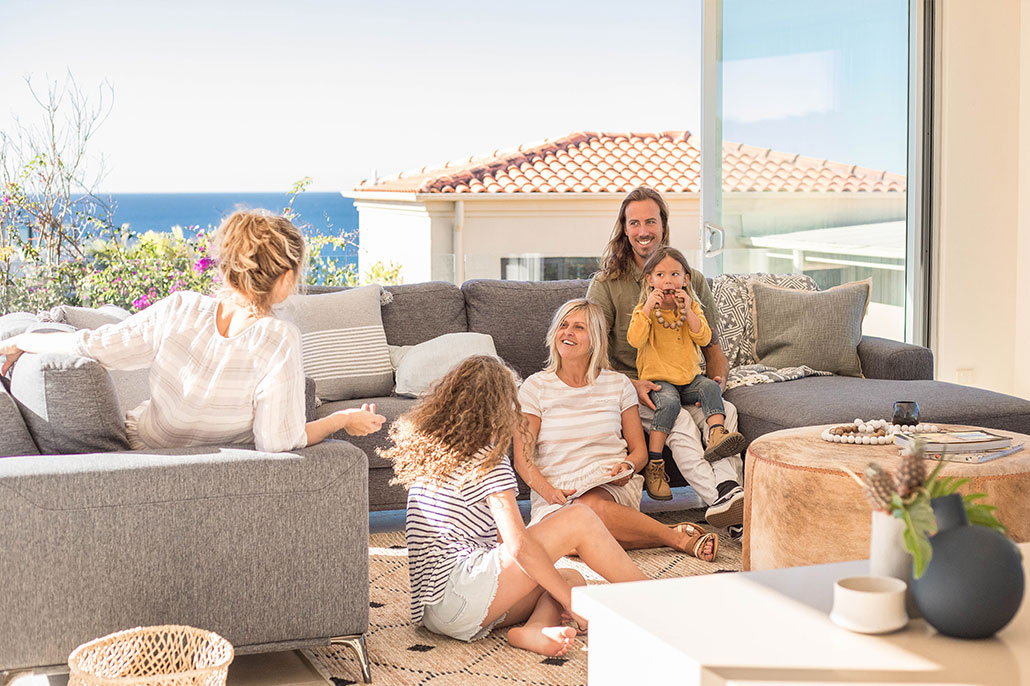 17 Feb

How to maximise the rental yield of your Sunshine Coast investment property

There are a wealth of ways to maximise the rental yield of your investment property Sunshine Coast.  When considering yields, a balance between a high return and a long-term tenant that treats your property with respect, is important.

In many respects, they go hand in hand as a well-maintained and presented property can attract a better-quality tenant and reduce vacancy time.

Better still, a well maintained and presented property makes a good impression when it comes to finance re-evaluation. This can assist to make more capital available for your next acquisition.

This article provides helpful tips when it comes to maximising rental yield of your investment property Sunshine Coast. 
What is rental yield?
Firstly, what exactly is rental yield?  Rental yield is the difference between the income you receive from renting out your property minus the overall costs of your investment. It's often expressed as a percentage and the higher the percentage generally means greater cash flow and higher return on investment. 
There are two types of rental yield – gross rental yield and net rental yield.  
Gross rental yield is a simpler calculation that looks at the amount of rental income you can receive over a year, measured against the market value of the property.
Net rental yield gives a more accurate figure as it factors in the ongoing expenses of your investment property. Expenses can include insurance, strata fees, repair costs and legal fees, for example.
How to calculate rental yield?
To calculate the gross rental yield, divide the annual rental income by the purchase price and multiply by 100.
To calculate the net rental yield, calculate your annual investment property expenses. Subtract that from the annual rental. Dive that figure by the purchase value and multiply by 100.
For more information on rental yield and to calculate your rental yields, please see this useful article from Westpac.
Tips to maximise rental yield for your investment property Sunshine Coast
Here are our top 9 tips to maximise your investment property Sunshine Coast rentals yields.
1. Have professional property manager
A professional property manager in place and let them know your investment goals. A good property manager will assist you with all the following strategies. Listing with Aspire means professional help to maximise your rental yield in every respect.
2. Regularly review the rent
Understanding how your rent compares to the market will help to make sure the rates are at market level.
3. Stay on top of maintenance
Staying on top of your property's basic maintenance helps to ensure your property is well presented to the market. Tending to maintenance issues early can also help to avoid more costly repair bills later. Here are some maintenance matters to keep an eye on:
Fresh painting is an effective way to improve the look and feel of a rental property.
Make sure everything is 100% working and fix the small things – door handles, leaking taps, fans, lightshades, for example.
Fix any repair or maintenance issue reported by tenants quickly.
4. Invest in improvements
Small strategic improvements can make a property more sought after by quality tenants. Some good options to consider (if your property does not already have) include a patio, balcony, white-goods, new carpet or fittings, garage, or carport.
5. Don't over-capitalise
Make strategic improvements that don't mean over-capitalising. Take time and talk to us about what your planned improvements might mean for increased rental yields before you commit. Make informed decisions.
6. Consider accepting pets
accepting pets can help increase rental potential, depending of course, on your property, its circumstances, and your preference.
7. Maintain good tenant communication
Maintaining good communication and positive relationships with valuable tenants is good practice. It can make them more amenable to rental adjustments to market rate when they are proposed. It is a requirement to give the tenant at least 60 days' notice of any proposed rent increase. Rents cannot be raised mid-term of a rental agreement.
8. Maintain the garden
First impressions are everything! Having a well-presented garden and property entry can make a big impression on prospective tenants inspecting the property.
9. Bathrooms and kitchens do matter
While a well-presented property overall is important, paying particular attention to the kitchen and bathrooms can pay off. Here's some handy tips for bathrooms and kitchens:
Refresh and update worn or dated tiles and surfaces.
Fix broken hinges and cupboard doors.
Install quality lighting and or extraction fans to help reduce moisture and risk of mould.
If this sounds daunting, rest assured that you are safe with Aspire Property Management.
Listing with us means that you have professional help, every step of the way when it comes to maximising rental yield of your investment property Sunshine Coast.