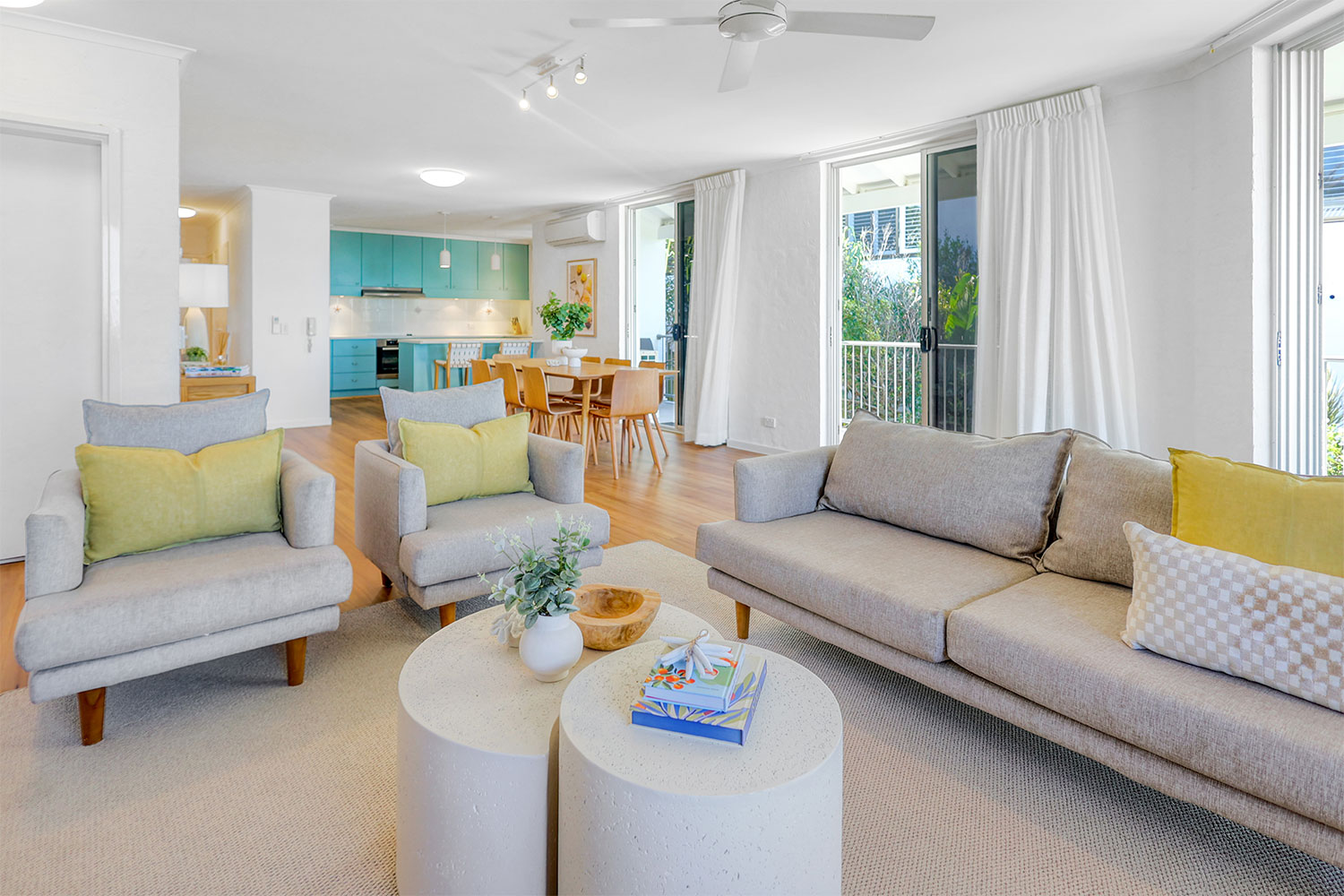 27 Oct

Renovating Your Investment Property: Timing and Considerations

Investing in property is a significant decision, and part of that decision often involves the choice to renovate or not. Many property investors feel the need to make changes to their investment properties to make them more appealing and comfortable, but it's essential to remember that what appeals to you may differ from what renters are seeking. Before diving into renovations, consider several key factors to make an informed decision.
Does The Property Need Renovation?
The first question to address is whether the property genuinely requires renovation. Sometimes, simple repairs like fixing cabinet handles or updating faucets can greatly enhance a rental property's appeal and, consequently, its rentability. In other cases, more substantial renovations, such as expanding the kitchen or adding an extra bedroom, may be necessary to generate demand for the property.
To begin, assess the property's shortcomings and prioritise the areas in need of an upgrade. Focus on the aspects potential renters notice first, such as the kitchen, living room, and bathrooms. Ensure that your motivation for renovating aligns with enhancing the property's livability rather than catering solely to your personal preferences.
Understanding Market Demand
Knowing when to renovate also hinges on your understanding of market demand. For instance, if the market indicates a preference for properties with an extra bedroom, consider renovating to create that additional bedroom, thus attracting more prospective tenants.
Market demands can be addressed without necessarily resorting to significant structural changes. Renters often seek clean, livable spaces where they can envision themselves living. Upgrading outdated fixtures with modern finishes and applying neutral paint colors can broaden the appeal to various demographics.
Considering market demand is crucial for cost savings as well. Undertaking infrastructure-related renovations without understanding the current rental market saturation could result in unexpected expenses and vacant properties.
Assessing the Capital Required and Tenancy-Related Costs/Conditions
Determining when and if to renovate your rental property centers around the desire for increased profitability. However, misguided or ill-timed renovations can lead to financial losses. Before initiating any changes, evaluate what needs to be done to enhance both profitability and livability.
Once you've identified the necessary changes and conducted thorough market and demographic research to support your renovation plans, shift your focus to financial considerations. Create a budget to avoid surprises when the final bills arrive. Knowing the renovation costs upfront ensures you can comfortably cover them, even in the event of prolonged vacancy.
Additionally, ensure that renovations are conducted legally and safely. Acquire any necessary certificates, permits, and plans to guarantee that the work is completed in compliance with regulations.
Considering Tenant Comfort
For long-term tenancies, which are common due to housing affordability, it's essential to prioritise tenant comfort. Evaluate whether adding appliances like dishwashers, dryers, or washing machines would enhance livability. Simple updates such as modern fixtures and neutral color palettes can make a property more inviting to renters.
Tenant Rights and Considerate Renovations
Before embarking on renovations, consider whether the current tenants will be affected. While most tenants may tolerate minor repairs if they benefit from the improvements, it's essential to communicate with them and plan renovations accordingly. You may need to provide sufficient notice if temporary relocation is necessary during renovations.
A Guide to Renovating a Rental Property
The goal of renovating a rental property is to create a blank canvas where tenants can feel at home. Concentrate on improvements that enhance tenant comfort and attract more renters, ultimately increasing your return on investment.
1. List Upgrades by Priority: Identify the areas that need upgrades and prioritise them. Pay attention to first impressions, focusing on main areas like the kitchen and living room. Additionally, consider heating/cooling appliances and bathroom fixtures.
2. Seek Approval: Obtain approval for renovations, which may take time. Understand any limitations and building permissions to avoid delays.
3. Durable Countertops: Invest in durable kitchen countertops, such as scratch and stain-resistant surfaces like laminate or engineered stone.
4. Replace Tile Splashbacks: Opt for glass or wall panels for easier cleaning and improved aesthetics.
5. Package Deals for Appliances: Source appliance packages and deals to save on the cost of updating appliances. Look for delivery and installation services to streamline the process.
6. Add More Power Points: Enhance tenant convenience with additional power points and consider including USB ports or wireless charging stations.
7. Replace Carpets with Floorboards: If feasible, replace old carpets with hardwood flooring for durability, easy maintenance, and increased property value.
8. Contact a Professional Interior Designer: If you're uncertain about the best ways to renovate your rental property or if you want to achieve a higher level of sophistication in your design, consider enlisting the expertise of a professional interior designer. We work with Coastal Interior Designs here in Noosa who have a deep understanding of space utilisation, colour schemes, and decor that can transform your property into a highly attractive rental. They can work within your budget to maximise the impact of your renovations, ensuring that every change aligns with your target demographic and the property's marketability.
Timing Is Key
Deciding when to renovate your investment property involves practical considerations. Ensure that the scale of the changes aligns with your goals and that you've thoroughly researched market demand and renovation costs. When you decide to upgrade, you don't have to tackle it alone; real estate professionals like those at Aspire Property Management can provide expert guidance to maximixe the return on your investment.
Contact us if you have any questions!