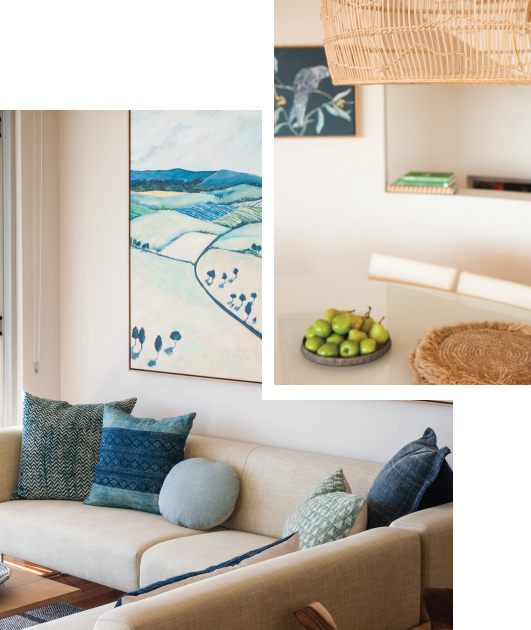 Thanks for letting me know about the bookings in Jan next year and the booking in Dec this year. I appreciate your help. I know that not all bookings come directly through you, but when they do I'm sure that potential customers are more inclined to make a booking when they speak to the capable and pleasant reservation staff at Aspire.

Just wanted to let you know how fabulous Lily has been throughout the onboarding process for my property. My detailed emails were all read and responded to efficiently, thoroughly, and pleasantly. She is great! Also, Len was also great with communication as well. Just wanted to let you know they were both good to work with.

Thanks for doing the rental house inspections every few months; we do appreciate them, the reports and photos. There has been some significant improvements on the rental property lately. It is great to know our rental property is being managed so well.

May I say, well done to you and your team for this! Buying the property is the easy part, presenting it in a way that our customers enjoy is the hard slog. Well done to you all, and thank you!

Aspire have been looking after our investment property for approximately 4 years and during that time have performed the regular property management tasks in a timely and professional manner. Last year we decided to relocate from our home in NSW to our property in Tewantin however we ended up being prohibited from entering Qld due to COVID restrictions. Debbie and the Aspire team really performed above and beyond our expectations during this time and helped us out immensely, arranging property maintenance and access for Energex even though we did not have any formal rental agreement with them. We can't speak highly enough of the customer service, ethic and the 'after sales' service that they provided. I would not hesitate to recommend them to any landlord.

I'm thrilled with how the Aspire team are managing my unit in Gympie Terrace. The cleanliness of my property is second to none and the high occupancy rate is proving an excellent return on investment. With a personal service tailored to my needs, I would highly recommend Aspire Property Management.

For many years now Debbie has looked after me and my unit in Noosa Sound. What I really like about Debbie is that she is able to put herself in my/others' shoes in all situations, which I believe is one of the most powerful attributes any person can offer a customer. I have owned my unit for 20 yrs, and been with 3 offices. Hands down Debbie has been the best and most caring I have found.

The Aspire team that are managing my residential at Peregian are very impressive. They are the best residential management team that have ever managed a residential property for me.

Aspire provide a personal service which goes above and beyond other property managers – from the way they present the property to meeting guests onsite. From the reviews we have read online, our guests always comment on how helpful, friendly and responsive Aspire have been during their stay. We would highly recommend Aspire as a property manager.

Aspire Property Management provide us with efficient and professional service. They dutifully screen potential tenants to ensure that they have a good rental history and are responsible and considerate people. In turn, they provide our tenants with responsive service as well, which means that we have enjoyed steady retention of good tenants over the years.