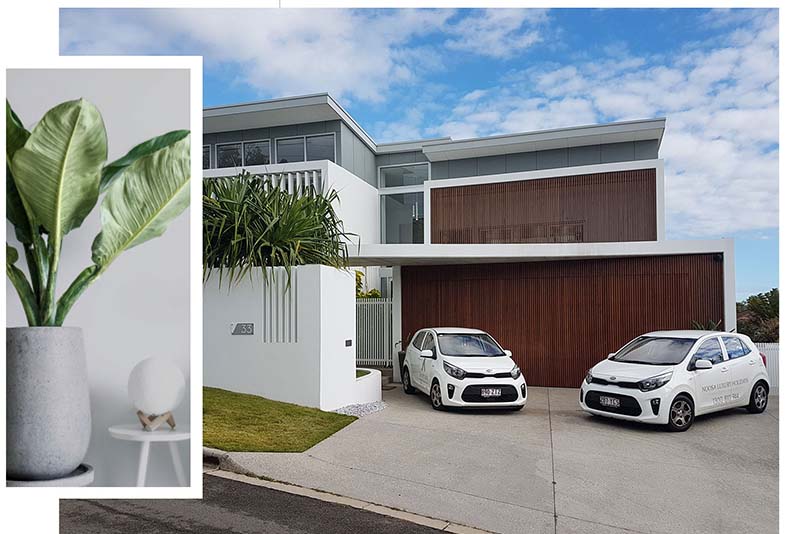 30 Jun

Get premium care for your luxury Noosa holiday home

Noosa Luxury Property Care is a service for the owners of luxury Noosa holiday homes that are used only for the private use of owners, and their family and friends. For holiday let properties, please refer to our Noosa Luxury Holidays management services.

Do you want peace of mind that your luxury Noosa holiday home is being well cared for when you're not there? Knowing your home will be looked after as if it's our own, so you and your holiday guests can relax and enjoy being home – no worries, no hassles, not a care in the world.

Noosa Luxury Property Care has been created for you, as private Noosa luxury holiday homeowners. Offering you a premium-level of care in property maintenance, housekeeping, and caretaking services, where we manage everything for you.

By investing in ongoing professional development of our people – our greatest asset – you and your property will be well taken care of.
A personal luxury property maintenance service tailored to you
At Noosa Luxury Property Care, we understand that as an owner of a prestigious, private holiday home, you may not have the time to look after your valuable property asset. We can offer you the time and the expertise to make sure your property is well cared for in between your visits to Noosa.
Until recently, owners of private holiday homes not in a holiday letting arrangement, have been excluded when it comes to a luxury property maintenance service. Noosa Luxury Property Care fills that gap, offering owners of private holiday homes a professional luxury home management plan all under one roof.
Everything is possible when it comes to meeting your expectations.
See our property care services
Your specialist luxury home maintenance and care team
Our housekeepers
Our housekeepers are all fulltime staff paid directly by ourselves, per hour, not sub-contractors paid per clean. This delivers a far superior housekeeping service and standard of care to clients.
Using the Property Bible, a web-based application that we developed specifically to provide an excellent standard of luxury home maintenance services, our staff have everything they need to know to best service your property at the touch of their fingertips.
Learn about the Property Bible
Our suppliers and subcontractors
Our suppliers and subcontractors are all Noosa-based professionals, committed to our values of always maintaining exceptional customer care standards.
Our management team
Our management and team are seasoned property management professionals, dedicated to the care and service requirements of their clients and properties.
"The Aspire team that are managing my residential at Peregian are very impressive. They are the best residential management team that have ever managed a residential property for me. Thank you."

– Ralph
Get a no-obligation proposal
Our specialist property maintenance services support owners just like you, who own some of the most prestigious and luxury properties in Noosa, Sunshine Beach and Noosa's eastern beaches.
Therefore, you can relax in the knowledge that your property asset will be well looked after, and its value maintained and enhanced.
For a no-obligation proposal and estimate of our services –