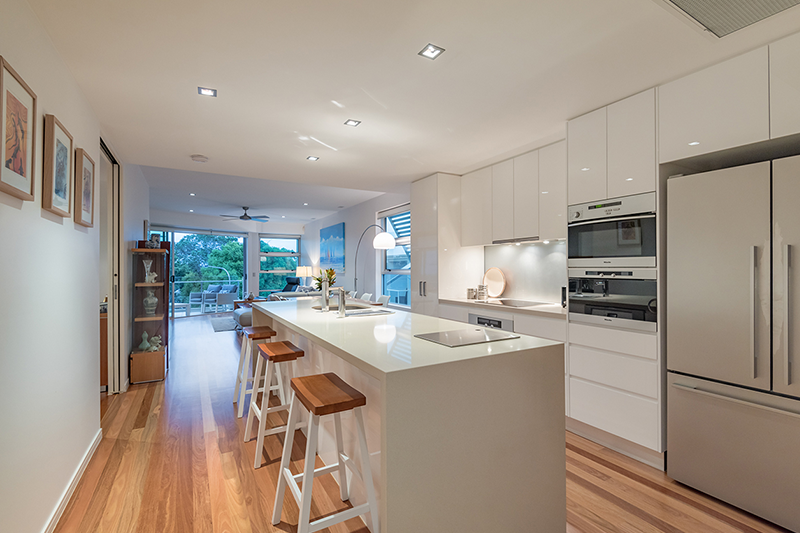 11 Feb

Noosa permanent rentals – is your property ready for tenants?

Noosa permanent rentals – Are you wondering how you can best prepare your investment property to attract new tenants? Preparing your property will not only help you secure new tenants quickly, but it will also help you maximise your investment.

We believe in making things as easy for our Noosa permanent rental owners as we can. That's why we've suggested some things you could do before renting your property. This will help you enjoy peace of mind before welcoming your new tenants. And – your relationship with your tenants will be all the better for it!
Property features that attract tenants to residential rentals
Getting your rental property kitted out with essential and desirable features will make it highly sought after by most tenants. This will also help to increase demand and rental return for your property.
Security
Tenants need to feel safe at home and you will want to feel confident that your rental is secure. Therefore, it's important to have (where possible): security screens, remote garage access, automatic lighting, home alarm and deadlocks.
Storage space
Plenty of storage space, both inside and outside is attractive to many tenants. 50% of renters said ample storage is a 'must-have', according to research from Domain.
Aesthetically pleasing
Well-presented interiors, including freshly painted walls and good flooring is important in creating good first impressions.
Air-conditioning
The Sunshine Coast enjoys sub-tropical weather; however, it can get uncomfortable without air-conditioning in the Summer months.
Dishwasher
Once you've had a dishwasher it's hard to live without one, especially for larger households!
Covered outdoor area
If you have an outdoor space, this is already an attractive feature. However, for tenants to enjoy the space, it's advisable to protect some of it from the strong Australian sun.
Low maintenance yard
Keeping your yard or garden low maintenance will be easier for you and your tenants and will save you money and time.
To attract good tenants, we recommend using quality, hard-wearing materials throughout your rental property. This includes flooring, window coverings and appliances.
Repairing and improving your rental property
If you're between tenants or renting out your property for the first time, it's an ideal time to improve or repair your property. As the owner of a residential rental, you're responsible for ensuring it's safe and fit to live in.
Areas that get well used or exposed to the weather will need updating more regularly to keep your property looking fresh and appealing.
We have compiled a handy list of suggested fixes and improvements for when you have a tenant and for when they have vacated.
Get rental repair and improvement ideas
Safety compliance for your rental property
As a residential property owner, you have the legal responsibility to make sure your letting is safe for your tenants. This includes:
Safety switch compliance
Window covering compliance
Pools and spas need to be fenced and you'll need a pool safety certificate from a licensed pool safety inspector.
For further information about these requirements and more, check the Residential Tenancies Authority.
Proactive property management sunshine coast
We've been managing Noosa permanent rentals for 15 years, so we understand the market and how to attract and secure quality tenants for you.
We will treat your property as if it's our own and take care of managing a tenancy for you.
You can expect:
A realistic market rental appraisal, allowing you to benefit from an investment income sooner, with shorter vacancy times.
Advice on how to comply with all the legislative requirements to ensure your risks are managed.
Your property to be strategically marketed across a range of digital platforms and leading websites to attract high-quality tenants and ensure any vacancy periods are kept to a minimum.
Management of all enquiries, property viewings and applications from prospective tenants.
Prospective tenants to be screened against rigid criteria, including checking the applicant's rental history using a nationwide database of defaulting tenants.
Management and monitoring of bond lodgement and rent payments using state of the art software that will inform us immediately of any rent arrears.
Optional payment handling of bills such as council rates, body corporate fees, insurance, pest control and water charges.
Inspections to be carried out every three months and an outcome report.
Aspire to be the point of contact for your tenants and to field these calls. We will advise the tenants of their responsibilities and options, and keep you informed.
Ready to rent your property? Then contact the property management specialists of Noosa permanent rentals, or –