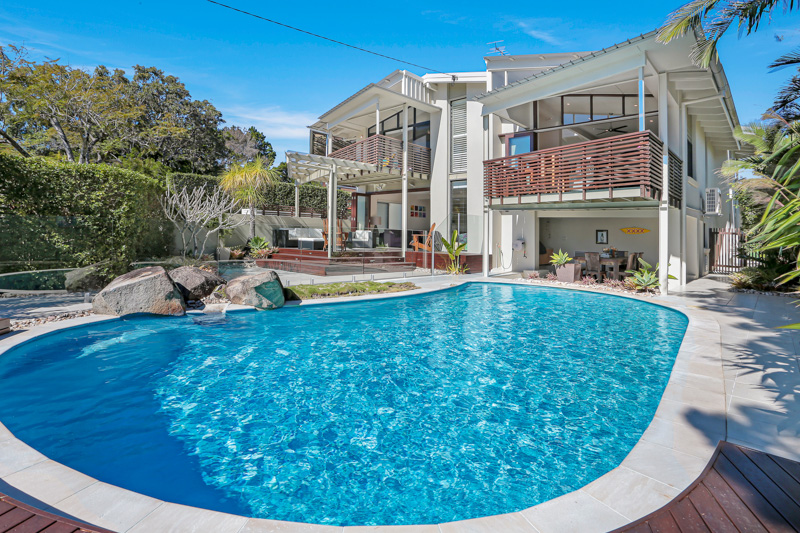 23 Feb

Noosa Accommodation Rentals – Get more direct bookings

Did you know that you could pay less commission on bookings for Noosa holiday rentals? By increasing your direct bookings, you'll cut commission costs incurred from online portals.

By understanding your unique holiday home and your specific requirements, we'll strategically market your property on Noosa Luxury Holidays and/or Sunshine Beach Accommodation to get you a high occupancy rate. Measuring your Noosa rentals' return on investment (ROI) is our priority, so you get more direct bookings.
Noosa Accommodtaion Rentals – The benefits of more direct bookings
60 – 70% of our guest bookings are direct, therefore your commission fees are kept low.
The benefits of getting more direct bookings are numerous, which is why we're committed to achieving this for you. You can expect:
To pay less commission per booking, which can be as much as 20% on other portals
Exceptional customer service provided to you and your guests
More control by not being tied to international portals
A dedicated specialist digital marketing team to ensure your holiday home gets seen and booked.
We're also portal experts to ensure your Noosa rental gets maximum exposure. By getting initial bookings through online travel agents (OTAs), we then nurture those guest relationships to encourage direct bookings on their next stay.
How we help you get more direct bookings
With clear and proven strategies that focus on digital marketing and exceptional customer service, you'll gain more bookings directly through our websites and your guests will receive a better service. You and your guests can expect:
Quality customer service
24/7 service
Our team are personally on-call for your needs, 24/7 every day.
New digitised property management tool
To help our team provide an even better service, we've developed our own digitised property management framework. This unique and secure platform includes everything about your property that our team needs to know, ensuring seamless property management. It includes owner instructions, specific housekeeping and maintenance requirements and a compete inventory of property assets. This innovative property management tool enables us to provide you with an even higher quality property management service.
Housekeeping
We don't outsource our housekeeping; our housekeepers are employed by us. This means we have high staff retention and commitment to achieving a quality and professional job every time. Therefore, this maintains customer satisfaction, repeat bookings and referrals.
Professional digital marketing
High performing websites
Our custom built, high-performing websites ensures our Noosa holiday rentals get seen by people looking to book luxury Noosa accommodation. The user-friendly design and integrated booking system make online bookings easy for guests. Our websites appear at the top of search engines, so customers can find the website and book with ease. We achieve this through well-strategised Google Ads campaigns and through search engine optimisation (SEO), where we research and implement high ranking keywords on our web pages and through keyword-rich blog posts.
Noosa Luxury Holidays – 120k visitors to website in 2020, organic visits up 64%
Sunshine Beach Accommodation – 53k visitors to the website in 2020, organic visits up 130%
Quality leads from Facebook Ads
We run comprehensive Facebook Ad campaigns to grab the attention of our target audience and send them to our website to make a booking.
Noosa Luxury Holidays – ROI 4,500% +
Sunshine Beach Accommodation – ROI 2,500% +
Enticing Google Ads
These ads show up on relevant searches and encourages potential customers to view our website and start browsing properties.
Noosa Luxury Holidays – ROI 12,000% +
Sunshine Beach Accommodation– ROI 4,500% +
Uncomplicated reporting
We have developed a bespoke digital reporting platform to monitor all our marketing activities. This means that we can provide you with a transparent monthly snapshot and quarterly report of your Noosa rentals' ROI.
Find out more about how we market Noosa holiday rentals
Get expert property management Sunshine Coast
We place high importance on clear and helpful communication with our owners, so will provide you with regular industry updates, and the marketing performance with tailored recommendations for your holiday rental.
Through building our brand awareness and by taking complete control of our marketing processes on your behalf, we're confident that we'll get you more direct bookings.
Get an expert property management service that offers you great value for money on commission, advertising fees, and from the thorough service and expertise that we provide.
Ready to get more direct bookings for your Noosa holiday rental?
Then, contact the team or –