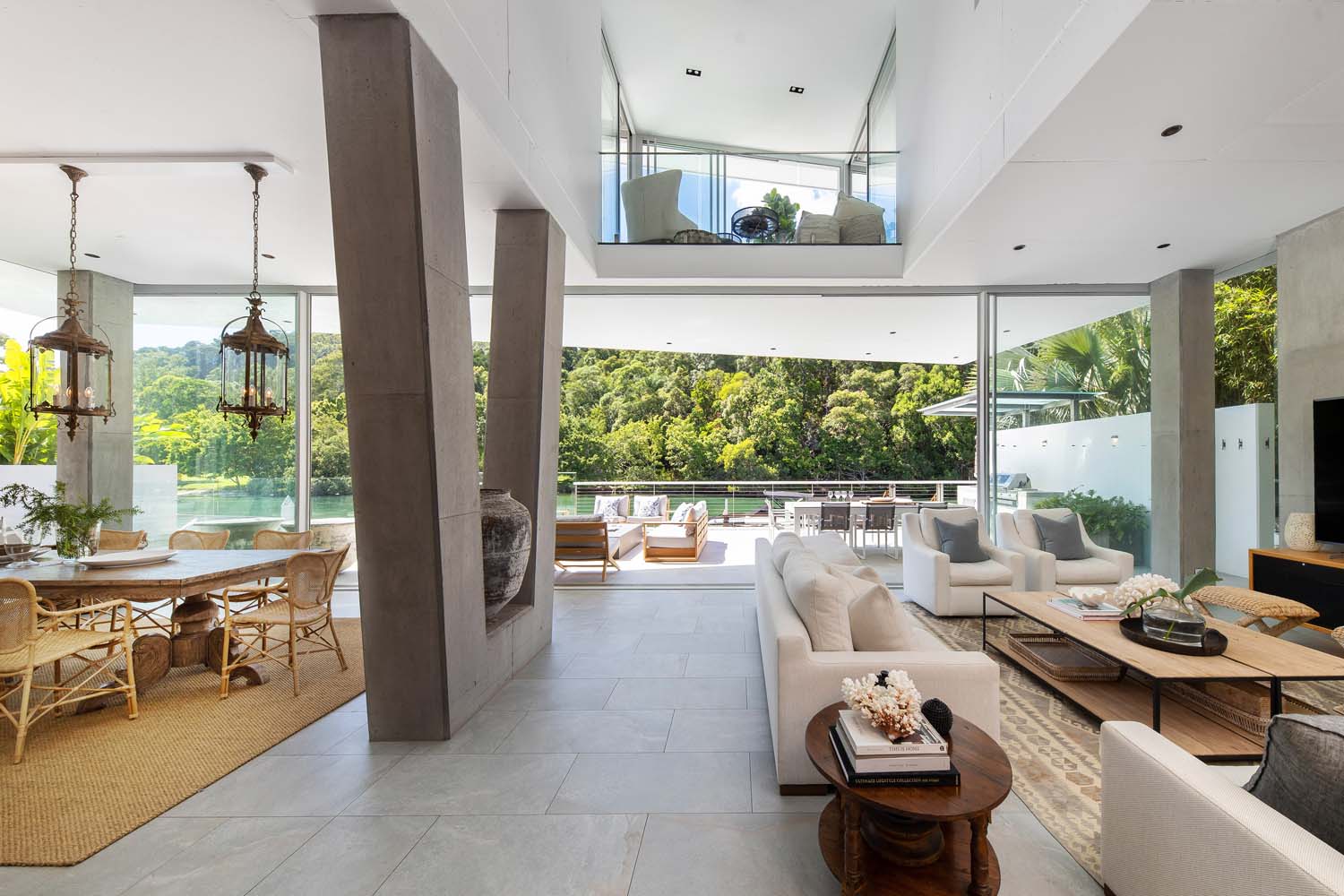 02 Feb

Luxury Escapes Noosa | Premium Accommodation in Noosa

For those seeking the pinnacle of a luxury escape to Noosa, our collection of beautiful holiday homes in Noosa and Sunshine Beach elevates the traditional holiday experience to a new level.

Noosa is undoubtedly one of the most popular tourist destinations in Australia, known for its stunning beaches, scenic hiking trails, and lush rainforests. With so much to see and do, it is no wonder that more and more tourists are looking for a luxurious escape to Noosa.

And what better way to do that than to stay in one of our luxury holiday homes? Whether you're looking for a romantic getaway or a family vacation, our holiday homes offer a quiet escape from the hustle and bustle of everyday life.

One of the biggest advantages of staying in one of our luxury holiday homes is the privacy and seclusion they provide. Equipped with everything you need for a relaxing holiday, from modern kitchens with state-of-the-art appliances to comfortable living areas and spacious bedrooms.

Click on the images below to view some of our luxury homes on our Accommodation in Noosa website.

If adventure and activity is on your agenda, Noosa has it all. Home to several scenic hiking trails, including the Noosa National Park and the Noosa Trail Network. Explore the lush rainforest and take in the stunning views of the coastline. A visit to Noosa Main Beach is a must. This iconic beach is known for its crystal-clear water, soft sand, and excellent surf conditions. It's the perfect spot for sunbathing, swimming, and surfing.

Explore the calm waters of the Noosa River or the open ocean with a kayak or stand-up paddleboard or take a trip down memory lane with Noosa Dreamboat Classic Boat Cruises to take in the breathtaking scenery and keep an eye out for local wildlife, including dolphins, kangaroos, and koalas. Or turn up the thrill factor with an action packed Oceanrider adventure tour.

Whether you're looking for the latest fashion or a delicious meal, you'll find it all on Hastings Street which is well known for a range of high-end boutiques, designer shops, and trendy cafes and restaurants.

Some of the most popular boutiques on Hastings Street include designer clothing and accessory stores, home décor and specialty stores selling unique gifts and souvenirs. There are also several art galleries and jewellery stores, offering a range of beautiful and unique pieces.
Accommodation in Noosa
Discover our curated collection of holiday rentals in Noosa Heads, the Eastern Beaches, Hinterland, and Noosaville. Choose from a range of options, including budget-friendly family accommodations to opulent beachfront properties….and better still, if you book directly with us, you will save 10% off your next luxury escape to Noosa.
View our Accommodation in Noosa